2 tags
Star Trek Into Darkness Review →
SPOILERS! Pat and Brian review Star Trek Into Darkness, featuring Brian's list of ridiculous nitpicks. In case you want to know what I thought of Star Trek Into Darkness, listen to me on this podcast.
2 tags
I upgraded to Windows 8
If you know me, you know I'm not a Windows person. I'm a Mac guy first, and a Linux guy second. Windows, to me, is for gaming. This week, I upgraded my gaming PC from Windows 7 to Windows 8. We're now 6 months past the launch and coming up on the release of Windows 8.1, so I figured it was time to get on board. It really does bother me when I don't have the latest...
2 tags
Responsible Journalism →
CNNMoney: The trick is typically used for pranks or harmless notes, but Bitcoin discussion boards lit up on Monday with the news that someone took advantage of it for a nastier purpose: adding encoded links that claim to lead to porn sites, some featuring children. (CNNMoney verified that the links exist in Bitcoin's database, but did not check to see if they actually went to child porn...
3 tags
Microsoft's Windows 8 Plan B →
Mary Jo Foley at ZDNet: Reports from a couple of different forums from this past weekend raised the possibility that Microsoft might be moving toward allowing users to skip booting into the Metro-Style Start menu and instead start their PCs in desktop mode. And One of my sources confirmed this is now looking like the plan and added that Microsoft is also considering bringing back the Start...
tumblrbot asked: ROBOTS OR DINOSAURS?
1 tag
I'm back
If you read the syllabus, it says that I blog in spurts. I've been blogging on and off since 2004. In August 2012, I stopped blogging because I started a podcast. The podcast was my outlet. Now, however, I feel more of a need to write again. I'm getting that itch. The podcast is still happening, and I'd appreciate your patronage, if only for one episode. In addition, I'm...
3 tags
When it rains
Oh Samsung, you never learn, do you? Maybe not, but neither does Cult of Mac. They published a piece on Samsung's shameless new S Launcher, which looks surprisingly like the OS X Dock, Leopard style. I'm sure the usuals, likeJim Dalrymple, will talk about that part of the story, but something different caught my eye: Stealing an idea like the dock is fine. Great companies steal, but they...
4 tags
What is innovation?
It's been a while since I've written anything here. I've been busy with my podcast, my recurring fall job as Professor of IT, and following the Apple/Samsung trial. That last one could be a full time job itself! While the comments I read on the Apple, Android, and general tech websites seem to be in line with what I would expect (that is, each side has a well-reasoned argument for why the trial...
2 tags
A window to the unknown
The Verge was able to get their hands on an image of the packaging for Windows 8. When I saw it, I had the following conversation with my wife: Me: Given that Windows 8 is all about solid colored boxes, what do you suppose is all this stuff? (referring to the gradients and shapes in the windows) Wife: That is a window into the unknown. Me: Nailed it.
2 tags
Hard.
Two days ago, while I was on vacation, every nerd's worst nightmare came true for Mat Honan. His iCloud account got hacked (hard, I'm told), and it resulted in the loss of practically everything he had, digitally speaking. Thankfully, it looks like most of it will be recovered. I was alerted to this story by a series of articles with ever-shrinking headlines: Emptyage: Yes, I was hacked. Hard. I...
3 tags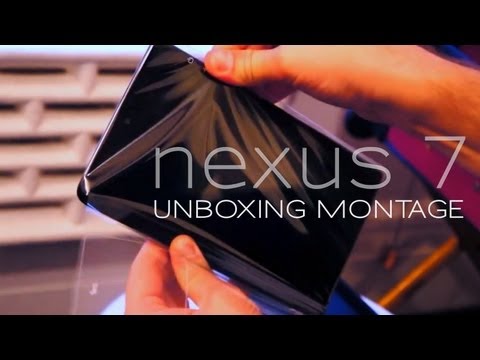 3 tags
Don't panic: Apple Maps vs. Google Maps
At WWDC 2012, Apple announced that they are replacing Google Maps as the built-in system map service in iOS 6's MapKit. The new Apple Maps offer some pretty cool features, primarily the flyover view and turn-by-turn navigation. I also like the new look of their maps. Google's map tiles look somewhat outdated by comparison. There are a few features that the new maps service will be losing, however....
3 tags
A "strong" possibility
AppleInsider: During a PBS interview on Monday night Microsoft founder Bill Gates said that Surface may prompt Apple to shift its iPad strategy in order to compete with the capabilities offered by the upcoming Windows 8 tablet. Oh you're serious? Let me laugh even harder.   (Also, I'm not sure Bill Gates knows what "new form factor" actually means.)
1 tag
The iPhone is not and never was a phone
John Gruber: This explains everything that has happened to both the computer and phone industries over the past five years. The iPhone is not and never was a phone.It is a pocket-sized computer thatobviatesthe phone. The iPhone is to cell phones what the Mac was to typewriters. Agreed.
1 tag
Structured Gibberish
Structured Gibberish is a new podcast that I'm doing with my good friend Pat Hughes. We discuss nerd things like comic books, action figures, video games, TV, movies, computers, and really anything we want. I recommend you give it a listen at structuredgibberish.com
1 tag
Find my nearby Facebook friends (Updated)
How to access the new feature:You can accessFind Friends Nearby either through the iOS or AndroidFacebook apps just open up the mainmenu, tap "Apps," select "Find Friends," press "Other Tools," and then pick "Find Friends Nearby" or byheading tohttp://fb.com/ffnon your mobile device.People are worried this violates privacy. However, people can only...
1 tag
CIOs Beware: New Macbook Pro Could Drive More...
This has got to be the most asinine article I've read this year. The correction makes it look even worse.
1 tag
The Electra Experience
I love this quote from Andy Ihnatko, describing the movie Electra:It was like a roller coaster ride, only one of those loop coasters where the car gets stuck like at the apex and you're hanging, and the blood is rushing to your head for 43 minutes before they rescue you. That was the Electra experience.This occurs in the 5by5 podcast The Ihnatko Almanac, around 10:50.
2 tags
I'm excited for WWDC
People who know me would probably be confused by the title, because I'm always excited for WWDC. But this year is different. It's the first WWDC after Steve Jobs's passing, and it's the first one since I've started dabbling in iOS programming. In the past, I was excited to see the new OSes because I wanted to see what others would do with the new APIs. This year I'm excited to see what I can do...
2 tags
RIM Discontinues 16GB PlayBook
Statement from RIM, via Engadget:RIM will no longer be making the 16 GB model of the BlackBerry PlayBook tablet. The 16 GB PlayBook will continue to be available for distributors and retailers while quantities last.So, indefinitely?
4 tags
Colorless Arrow
You know what DC Comics's problem is? They are embarrassed by their own IP. They think it can't possibly have broad appeal. They treat comics as if they were a secret club whose only members are the precious few who enjoy their characters as they are. Why else would they randomly change details whenever a property is brought to a broader medium? The movie Green Lantern is a fine...
2 tags
What Google actually unveiled today
This was my impression as well.What Google actually unveiled today is their own vulnerability in the space. Beyond a few tiny leaks, no one knows what Apple's mapping product will be like. Google has by far and away the best mapping product on the planet. But they still felt the need to hold this meaningless press conference today. That's fighting down, not up. And it's a big...
3 tags
Zero-Day DLC
I've been watching the presentations at E3, and reading many articles about the new product launches. Typically, this is a very exciting time for gamers, especially console gamers. Sadly, thought PC technology is always cutting edge compared to consoles, PC gamers get very little love at E3. Sure, PC games are announced, but usually only because they have a console counterpart. I don't...
6 tags
A better way to find stuff
This is great. Steve Jobs actually described the iOS file system idea 2 years before it was released. And it made a lot of sense then. It still does today, at least to me. This is my favorite part:And eventually,the file system management is just gonna be an app for pros and consumers arent gonna need to use it.This gives me hope. I've had doubts about what the Mac would look like if iOS...
4 tags
The true cost of text messaging: SMS vs iMessage
Today, I came across a link from John Gruber to a rather old TechCrunch article detailing the actual cost per megabyte of an AT&T text message. Coincidentally, I had recently done similar calculations to compare the cost of using SMS versus iMessages for texting. The calculations assume that you are only using your data plan for iMessages, so consider these numbers to be a "best...
3 tags
Nope
It's never good when I see a slew of articles claiming something that is just so counter to the way Apple does things. I mean seriously, the story is from Digitimes, that alone should raise some red flags. Digitimes, who is rarely right about Apple, claims Apple will release a version of the MacBook Air this fall that will retail for $799. They certainly are capable of this, but...
3 tags
Thoughts on the iPad lineup
You know, I've been pretty busy with some personal projects lately, but I couldn't help but eaves drop on a conversation currently happening on the Internet. Apparently, some people think Apple will make an approximately 7-inch iPad. The debate has many facets. Some believe it makes sense for Apple to produce a 7.85-inch iPad that runs iPad apps scaled down. Others believe that a...
4 tags
Companies such as Apple
Anton Troianovski over at yonder The Wall Street Journal has discovered a problem with the new iPad (thanks for Daring Fireball and The Loop for linking me to the story). With 4G LTE, one is capable of streaming higher quality video, which means you'll burn through your data allotment very quickly. Contrary to what Jim Dalrymple and John Gruber believe, this is actually a unique iPad problem....
2 tags
Different like everyone else
From Electronista:When asked if she had a vision like the late Steve Jobs, CEO Meg Whitman argued that the company had to place more bets on "disruptive" innovation like Apple, creating categories or fundamentally changing them instead of the mostly "evolutionary" approach HP used.I applaud HP for realizing that they need to take more risks in order to succeed. It's...
3 tags
A bad tablet and an even worse phone
I can't put my finger on it, but this sounds very familiar…
1 tag
Dream Journal: Fiery Chasm
My wife asked that from now on when I have an interesting dream, I should chronicle it online. So, here is the dream that I experienced on the night of Saturday, February 11th, 2012. At least two men (presumably robbers) broke into my house in the middle of the night. One of the robbers had a gun, the other was apparently unarmed. Not wanting to wake up my wife, I engaged the robbers in my office...
1 tag
In Response to Violet Blue (Updated)
If you're not familiar with the story of the misidentified person at the NeoPlay Macworld|iWorld booth, I'll give you the quick summary: ZD Net's Violet Blue wrote an article describing a woman at a Macworld|iWorld booth as "The saddest booth babe in the world". A commenter named Shawn King pointed out that this was not a "booth babe", but probably a developer. Another commenter, Tim Breen,...
5 tags
Acer: better than you'd expect?
Some co-workers and I were at Costco today, and I saw this display for the Acer Aspire S3 ultrabook. We had a debate as to what the slogan at the top meant. Some people people thought it was saying, "We know you'll think this is a Macbook Air when you look at it, but in fact it's better than that." My brain, however, took the more generic route: "This product is better than the usual crap we...
2 tags
Race to the bottom
John Gruber:So, for the record, we now live in a world where HP criticizes Apples laptop pricing for leading a race to the bottom.I love HP so much these days.
2 tags
What's the worst Christmas song?
There is no doubt in my mind that Band Aid's "Do They Know It's Christmas?" is the worst Christmas song ever written. According to Wikipedia, it was hastily written, and several lyrics were changed just prior to the recording session. The lyrics reek of the arrogance that comes from privilege. There also seems to be a misunderstanding of the actual conditions in Africa. In addition, several words...
1 tag
List of companies that support SOPA
I always thought Go Daddy had no clue when it came to the Internet. This proves it. Is there any surprise that on a list of primarily law firms, Go Daddy is the only Internet technology company?
6 tags
Hasbro finally sues Asus over Transformer tablet
You know, Hasbro's a pretty easy going company. They don't seem to mind that every year, small (usually foreign) start ups make thousands of dollars selling toys based on Hasbro's intellectual property. Even so, I expected Hasbro to do something about the original Eee Pad Transformer TF101, but I guess that's just basically free press. However, Hasbro is now suing Asus over their newest tablet,...
1 tag
War on Christmas: Front Line
In case you're not familiar with the War on Christmas, it's the time of year when Christians who don't have enough to complain about become irate with people who say "happy holidays" instead of "merry Christmas". It gets a lot of attention on news programs, especially canid-based cable news stations. You know, some people really just wanted a way to say...
5 tags
A bias opinion
I began thinking about this topic when MG Siegler wrote a review of the Galaxy Nexus from the perspective of an iPhone lover, and Josh Topolsky took issue with it, as well as John Gruber's response. This was right on the heels of a similar discussion on an episode of On the Verge, which was later discussed on The Talk Show, along with commentary from the Macalope. Without getting into all...
1 tag
Microsoft Made No Profit From Anyone's Zunes, Yo
New webcomic strip from xkcd. Could be useful in some situations.
This blog is moving (UPDATED)
I spent the last week redesigning the blog, and also moving it to my own web host. Tumblr is great, but there are just a couple of limitations that I just can't deal with. As a programmer, I prefer to have complete control over the entire site. Anyway, the domain name is going to be moving over to the new site, so be patient, my legion of fans. UPDATE: 1.5 years later, I'm back on Tumblr.
2 tags
The Mass Effect plot hole no one talks about
I love the Mass Effect series. I recently finished the first two games for the second time. I wanted to make sure to get all the choices right before Mass Effect 3 arrived. Also, some new DLC had been released since my first play. This latest round got me thinking about the plot of the game, and the history of the different species. This little rant might not make much sense if you haven't...
3 tags
The downside to "open"
Adrian Kingsley-Hughes over at ZDNet recently published an article entitledSix Android issues that Google doesn't want to address. Some commenters on the article expressed that the listed grievances are not Google's fault, and therefore not their responsibility to fix. While this may be technically true, as the driving force behind Android, why wouldn't Google do everything they...
7 tags
RIM "blindsided" by Kindle Fire
Oh Amazon! If not for your Kindle, the Blackberry Playbook would be the #2 tablet! Or maybe even #1, or #0! Take pity on RIM, for they were blindsided (again), you see. They never imagined that another tablet could be more popular than theirs. Now they'll have to reduce the price and sell the remaining stock at a massive loss. All because of Amazon!
3 tags
Head over to Kickstarter, and suit up!
My friends at Unshaven Comics are trying to raise money to build a real life Samurnauts armor costume. If they succeed, they'll be the coolest guys at Comic-Con, which would put them about mid-range overall. If you like good Sentai/Power Rangers-type stories, I highly suggest you check out this and other projects at their website, and send them a few bucks on Kickstarter. Also, Kevin Smith...
6 tags
Android vs iPhone: Which really did come first?
For a few years now, I've been reading articles claiming that Google just copied the iPhone when they created Android. Lately, I've been hearing that the opposite is true. Well, which is it? Certainly, each company is guilty of "borrowing" individual features from the other. If you want to know who had the idea first, we'll have to take a look at the history of both products.[[MORE]] April 2003:...
2 tags
Let's check in on Microsoft
Some of you may be aware that I used to keep a personal blog back when I was in college. Don't try to find it, it doesn't exist anymore. Anyway, if you could look back at my older writings, you would find a post from October 11, 2005 at 10:22 pm.[[MORE]] I had just returned from a technology conference at the University of Illinois. After describing the parties and drinking during that week (hey,...
4 tags
Why the world doesn't need "Superman Returns"
I wrote this review of the movie Superman Returns several years ago, for a different blog. Sadly (for me), it was never published. However, I still feel strongly about this movie, and with The Man of Steel still on the horizon, I feel it must be published.[[MORE]] In my opinion, Superman Returns is one of the worst super hero movies ever made. The issues with writing, directing, and acting are...
1 tag
Apple might become world's leading computer vendor
Never thought I'd see a headline like this.